Love Your Job Search Five-Week Class
"I got a new job and I think this one is THE one I have been waiting for!

The company and the industry as a whole are growing so quickly — there is certain to be lots of professional development and opportunity.  I am really excited. Thank you for your ongoing support!"
"A couple weeks ago I read my dream job description I wrote during your class and I realized that so many things at my new job fit the bill

!  Isn't that funny? It feels like just the right thing for right now. Thanks for helping me get here, without me realizing it!"
"I'm so happy that I participated in Suzanne's LYJ workshop. Suzanne provided the right combination of tools for personal and career exploration and concrete search methods. 

I really enjoyed meeting other fabulous job-seekers whose support and feedback helped revive me in my job search!"
"Suzanne is helpful with EVERYTHING!

 This includes 'dream job envisioning' and setting goals, personal support, a reminder not to stress when goals cannot be met, putting things in perspective, resume and cover letter feedback, thank you notes, networking and making connections, helping with research and career paths."
Calling all women job seekers! Get the positive inspiration, tools and focus you need to make this the year of Your NEW Job!
LYJ (Love Your Job) Search provides you with 5 weeks of group coaching and 1 one-to-one coaching session so that you can be well on your way toward achieving fantastic, lucrative job opportunities that are right for YOU while enjoying the process along the way. Classes in NYC and Washington, DC.
In this coaching group, you will:
Do thoughtful exercises to gain clarity on your goals, allowing you to move effectively in the right direction and secure a job in a more timely manner.
Receive one-to-one "career-matchmaking" including job leads, introductions made on your behalf for informational interviews, and access to an extensive network of contacts in a wide range of fields.
Understand the power of networking to get a foot in the door and learn to make better use of your own network.
Develop weekly job search goals and have a forum for overcoming setbacks and celebrating achievements.
Learn to write a winning resume and customized cover letters, and receive honest feedback.
Employ strategies to interview as your best self, as well as negotiate your highest possible salary.
Set yourself up to "attract and allow" success rather than struggle for it.
In the one-to-one session you may wish to focus on:
In-depth writing of your resume to highlight the many transferable skills and accomplishments you bring to the job.
Creating a networking action plan and employing strategies to get the most out of your informational interviews.
Mock job interviewing and negotiation conversations.
Continued clarity on your career path, such as aligning short-term and long-term career goals.
Graduates of the class receive access to a private LinkedIn Group with exclusive job postings and career networking opportunities.
Interested in future class dates, complimentary career resources, and early registration discounts
?
NEXT NYC DATES TBD (2016)
Time and Location for NYC classes: 7:00 pm to 9:00 pm; Convenient downtown Manhattan location (details provided upon registration).
Limited to 6-8 women to ensure lots of personalized attention. Contact Suzanne at lyjnow(at)gmail.com or (908) 309-5315 to determine if this class is right for you or for an agenda for the 5 weeks. Your space is confirmed once payment is received. The class is $435 for five weekly sessions and one 30 minute one-to-one session.
EARLY RATE: Register Early and pay $385. (You may also put down a deposit, see below.) This early rate option will expire closer to the class date start.
Deposit Option: You may put down a $200 deposit to reserve your space. The final payment will be due on the first day of class or you may submit a post-dated check.
TESTIMONIALS for Suzanne Grossman and LYJ (Love Your Job) Search
Suzanne Grossman
LYJ Search NYC –  Suzanne Grossman:
A self-described "super-connector" and "career-matchmaker", Suzanne has an extensive network of contacts which she enjoys sharing with others. She sees no dream as too big and no person as too important to approach for an informational interview. Suzanne is a career advisor with the City University of New York where she helps college students identify their dream careers and provides them with tools for how to achieve them. She has mentored and worked with women at the Institute for Women's Leadership at Rutgers University and at the Woodhull Institute for Ethical Leadership. She received her BA from Tufts University and MA from Rutgers University. Her writing on career issues appears on the
Huffington Post
and on her blog which she shares with like-minded colleagues called LYJ – Love Your Job (www.lyjnow.com).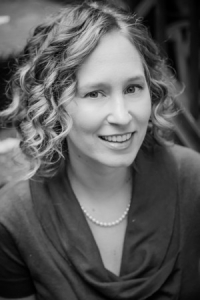 2016 Washington, DC Dates TBD; contact Alyssa for more details. 
Time and Location for DC classes: 6:30 pm to 8:30 pm; Metro Center location: 1317 F Street NW, Suite 501 (Choice USA).
E-mail Alyssa at alyssa@alyssabest.com and visit www.alyssabest.com for more details including registration.
Alyssa Best
LYJ Search DC – Alyssa Best: Alyssa helps people identify their dream careers and provides them with the tools to achieve their goals. As a career coach, trainer, and speaker, she offers guidance and skills on topics related to career and professional development to build leadership for social change.  She previously served as the Chair of WIN's Professional Development Series. She has mentored and worked with women at Wider Opportunities for Women, Center for Progressive Leadership, and the Institute for Women's Leadership at Rutgers University.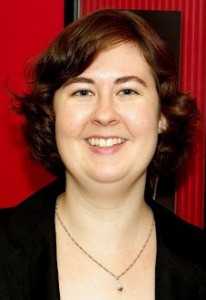 Cancellation Policy: Three weeks before the start of the class you may be refunded 100%. After this time, the class is non-refundable. If I am able to fill your spot, I will consider a full refund or allow you to push forward registration to a later class. Registration is transferable provided you find someone to take your place. If you need to miss a class session,  all handouts and homework are provided. You may also make up the missed class session(s) at a future date.
*NYC One-to-One Coaching Session: Participants have 30 days after the final class to schedule the coaching session.