LYJ – Love Your Job, Love Your Life
– provides tools, ideas and resources for those seeking work that they love. The bloggers at LYJ are committed to helping you define for yourself what determines your success in life. We want you to figure out what your gifts and talents are, and where they intersect with the outside world.
We offer LYJ (Love Your Job) Search classes in NYC and Washington, DC. Please sign up to receive our blog posts delivered to your inbox by Subscribing to LYJ.
Suzanne Grossman
Suzanne Grossman
is a Brooklyn-based writer, job search coach, and women's leadership specialist. She is a founder of 
Love Your Job (LYJ) Search,
a series of classes that support women in achieving fulfilling work at the compensation they deserve. She also advises college students, teaching them practical skills and sharing information on how to make the leap to satisfying careers. Suzanne has a BA in Psychology from Tufts University and a Master's degree in Women's and Gender Studies from Rutgers University. She also has a blog page on the
Huffington Post.
See 
testimonials
 on Suzanne's success working with women jobseekers
. Follow Suzanne on Twitter @LYJnow and @Suzanne_LYJnow. 
Contact lyjnow (at) gmail.com.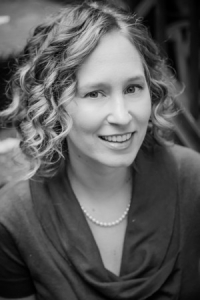 Alyssa Best
Alyssa Best
helps people identify their dream careers and provides them with the tools to achieve their goals. As a career coach, trainer, and speaker based in Washington, DC, she offers guidance and skills on topics related to career and professional development to build leadership for social change.  She previously served as the Chair of WIN's Professional Development Series. She has mentored and worked with women at Wider Opportunities for Women, Center for Progressive Leadership, and the Institute for Women's Leadership at Rutgers University. See her website at
www.alyssabest.com.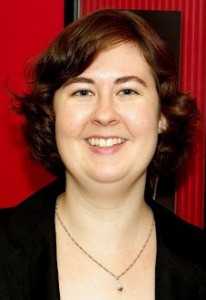 Jen Bird
Jen Bird
is a legal recruiter and Managing Director with the legal search firm
RPN Executive Search
where she advises attorneys at all levels and specializes in legal in-house in addition to law firm partner and associate placements. Previously, Jen was an associate at the law firm White & Case LLP.  Jen received her JD from Yale Law School and her BS from Brown University. She has recently been profiled on 
Vault.com
in connection with her own transition from lawyer to recruiter. Jen co-leads
LYJ's Career Workshop for Women Lawyers. 
Contact jennifer.bird (at) gmail.com.
Patti Provance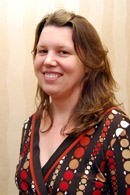 Patti Provance 
has over 20 years of non profit experience. She is currently the Deputy Director of the National Women's Studies Association. Prior to joining the staff of NWSA in 2009, she served as the Deputy Director of Girls Educational and Mentoring Services(GEMS) which provides services and programming for sexually exploited girls in New York City. She has also directed programming and training for girls, young women and adults who work with them at the YWCA-NYC Center for Girls and the Sarah Wells Girl Scout Council. She graduated from Allegheny in 1993 with a self designed major, "Marginal Perspectives and Social Change" and was actively involved in the dance program. She currently lives in her hometown of Baltimore, MD. She believes relationships are the key to rich lives and successful careers.
Nicole Lisa
Nicole Lisa
is an editor and author who lives in Brooklyn. Her writing on young adult fiction and more can be found on her blog page: 
nicolelisa.wordpress.com. 
You can also follow Nicole on Twitter @nlisa. 
Mary Ann Triest

Mary Ann Triest
spent time in the healthcare administration, financial services, and international trading fields before she finally found her career fit as a career coach and program manager. For the last 6 years she has worked with engineering students at NYU and public administration students at the City University of New York. After a recent move to California, she is exploring and finding her niche in the career development field on the west coast.
Mary Ann enjoys creating career curriculum and programs that help to maximize an individuals' experience in formulating and crafting their unique career plans. She has a Masters degree in Higher and Postsecondary Education from Teacher's College, Columbia University, and a Bachelors degree in Asian Studies and Child Development from Tufts University. In her free time she enjoys reading, yoga, and playing with her dog, Triumph. She can be reached at mtriest (at) gmail.com.